By
Harley
in
Cock Tease
,
Financial domination
,
Harley's Blogs
,
Humiliation
,
Married Men
,
Seduction Phone Sex
,
Seductive Teasing
,
Uncategorized
My friend's hot ass dad threw a party for his early retirement.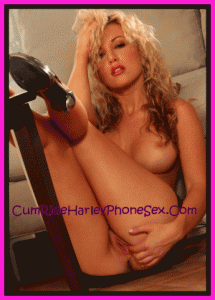 He will use any excuse possible to have a big gathering of all his daughter's friends. Right babes? I know what you are thinking. You would think it would be his friends, but nope it is all Jenna's friends. There is always lots of booze and party favors. Mr P is a bit of a voyeur and knows there will be a whole lot of fucking.
I caught him stroking his dick as he stood in the darkness watching some friends of mine fuck.  I whispered in his ear that he could fuck me if we did it in his bedroom. He sat on his bed while I teased him doing a slow, sexy strip leaving on nothing but my heels. I told him to let me take over as I restrained him to the bed.
Oh no, I bet he thought I was going to ride him since I am named after something built for speed. LOL. Nope! I found his wallet and made him agree to letting me charge up all his  credit cards. He began by begging me to just let him go, to go back to the party. I asked for more credit cards to max out. I stood over him as he looked hungrily at my juicy pussy. He soon was begging to taste me, to lick my tight pucker. I gave him all he begged for and oh so much more.


My Sites:
Smitten Kittens
The Klassy Kat