By
Harley
in
Accomplice Fantasies
,
Harley's Blogs
,
Humiliation
,
Role Playing
,
Uncategorized
,
cuckolding
My neighbor is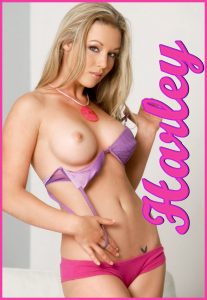 looking in my window again. I suppose I could  close my blinds, but what would be the fucking fun in that? He thinks this is a fun little game we play, but little does he know slowly but surely I own his ass. Today I am the only one home so what better day to let him know I am NOT playing! I walk up to the window  mostly undressed, open it and tell him to get his sorry ass in my room NOW!
He comes in with this annoying smirk on his face that something hot is about to happen. Instead I slap him and my hot ass boyfriend comes out of the closet. Neighbor is stumbling over his words, saying that he didn't mean anything by this and tries to blame sweet little me. LOSER! My boyfriend is laughing and wants to know what the fuck we should do with him?
What we are about to do his fuck up his smug little world. I make him strip and toss some of my lingerie at him. A few friends come over and "oh Look, now it's a party". My neighbor is actually starting to cry now and begs us to let him leave and not tell his wife. The fun is just beginning! Do you want to know what you would be in for if I caught you stalking me? I am here, don't keep me waiting.


My Sites:
Smitten Kittens
The Klassy Kat